Lumber
Mitcheltree Bros. Logging and Lumber provides a variety of lumber options for our customers from rough cut green lumber to custom kiln dried lumber.
Mill Work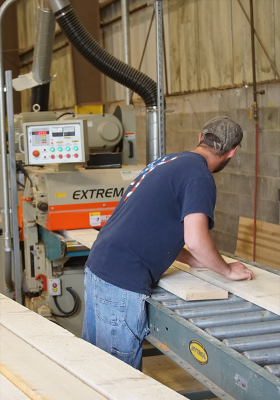 Mitcheltree Brothers Logging and Lumber have years of hands-on experience doing custom mill work for our clients with an intense focus on customer service.
We also provide delivery for all of our custom products!
Surfacing – S2S – Please Call!
Straight Line Rip – S3S– Please Call!
Dressed Dimensional – S4S– Please Call!
Glue Ups – Please Call!
Trim/Moulding – Please Call!
Paneling/Flooring – Please Call!